Stages of kalo
I going kalo-roots for the weekend, so no more posts until Monday. Everyone enjoy your weekends. Here's some pictures from today.
Chocolate cake? Small lo'i with perimeter channel ready to be planted and filled with water. This is being planted by Ty, whose wife just had a baby a few weeks ago, and this will be for the first birthday luau.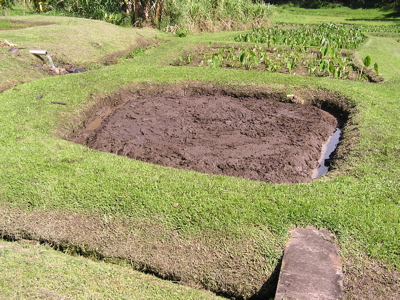 Here's another
six weeks growth
the lo'i I
planted
in December.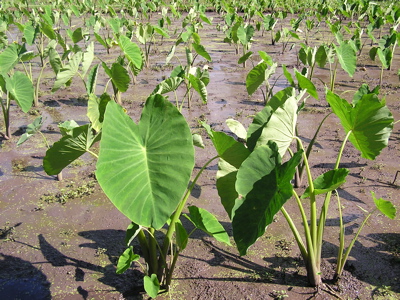 And this we'll start havesting next week for the poi and lau lau for the
Taro Festival
next weekend. I love the color of the leaves with the sunlight shining through from behind.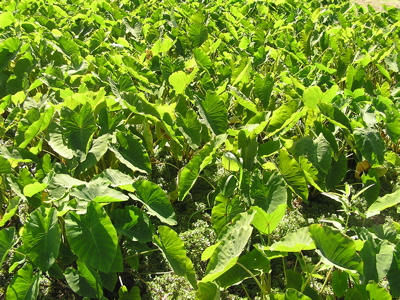 Posted: Fri - March 24, 2006 at 09:58 PM