Finally getting around to posting some more kalo photos.
A couple weekends ago I hosted a group of Baha'i youth at the farm, and they helped weed the lo'i I planted in December. (
Previous pix
.) When the kalo is at this stage, past a few months old and starting to mature and send out oha, it has a well established root system. It is very important to walk only in the middle of the rows and remove the weeds very carefully to avoid damaging the roots, or it can shock the plants and slow their development.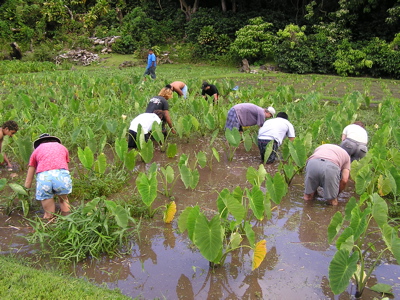 When they started to get a bit roudy, I sent them over to this lo'i that was only half planted, and it soon became a full-on mud fight. They had a ball and buried some weeds and stirred the mud in the process, helping get the lo'i ready for planting.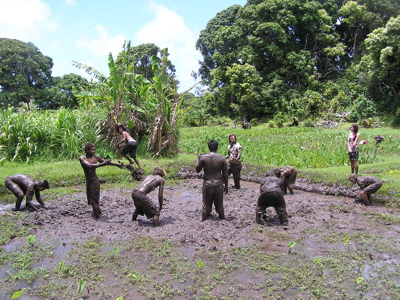 Here's a shot afterwards with everyone cleaned up. That's me second from the right, and the fellow on the end is Bob Hobdy, a retired state forester who is an incredible wealth of knowledge about old place names and 'ahupua'a boundaries, as well as Hawaiian plants. He has a bunch of old maps that he was written on with information he's collected over the years with place names and such, and one project I'd love to work on is to record and GIS all his maps.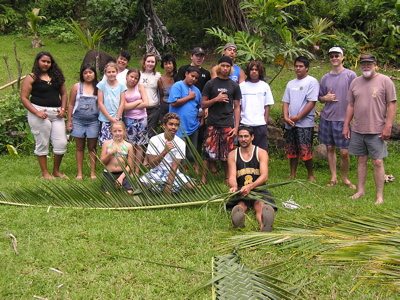 A couple days later we had a meeting with the new superintendent of Haleakala National Park, Marilyn Parris, and her staff. It was a good meeting, she was very supportive, and we're looking forward to working closely with her. Just in case anyone is wondering, yes, we support independence as individuals and believe Hawaii is occupied by the U.S., AND we work cooperatively with the feds. Constructive engagement. The park is a huge presence in our backyard, and to a large extend we share the same goals, so we try to educate them on culture and history and Hawaiian land management, and work with them toward our common goals. (The previous superintendent's wife was a descendent of a Hawaiian national and actually said at one point she thought Hawaii would be better off on its own.) Left to right is Mike Minn (our board President), Kuawela (Mike's mo'opuna), Eric Anderson (Management Assistant), John Lind (Project Director), Marylin Parris (Superintendent), Tweetie Lind (Secretary/Treasurer), me (Executive Director) and Dominic Cardea (Chief of Interpretation).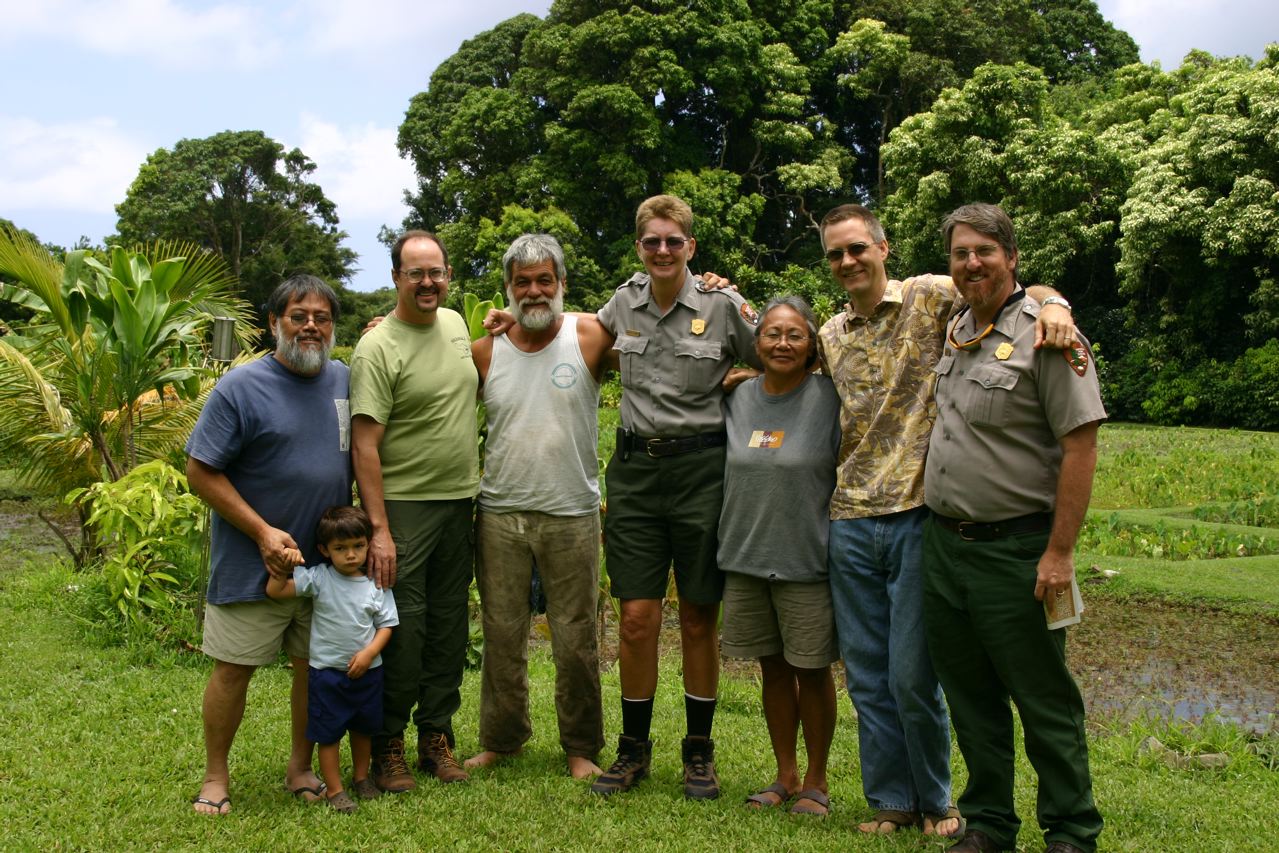 Uncle John shares his mana'o about the lo'i with Marilyn.