Making Poi
From the East Maui Taro Festival, some photos of traditional and mechanical methods of making poi...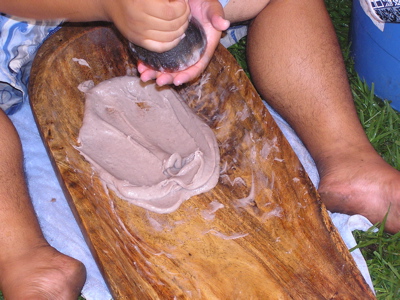 Continued with more photos...
Friday evening we set up the poi grinder and were up past 2 in the morning grinding poi.
BTW, I was really looking forward to seeing
"The Queen's Women" re-enactment play
Friday evening, but we were setting up the machine right at the same time so I had to miss it. I heard it went very well, though, with a full house, and one person told me it brought him to tears.
Anyway, here's a few photos...
The next generation gets an early lesson in poi grinder assembly. Kamaui Aiona (director
Kahanu Garden
) and his son Kuawela assist kalo farmer Shawn Redo.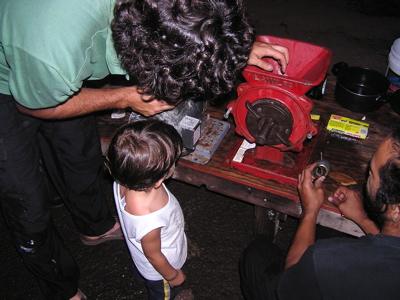 The grinder ready to go.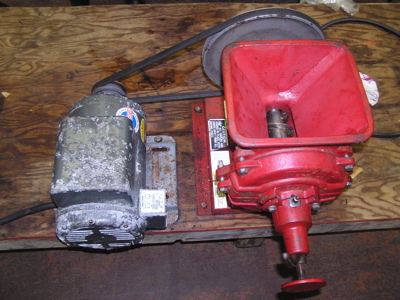 Hi'ilani feeding the machine with kalo, Shawn presses it through, and Uncle John adds water.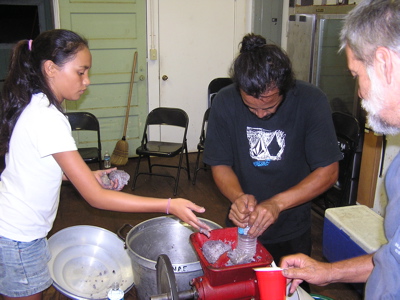 With this grinder we have to pass it through at twice to be smooth. Malama adds lumpy first-run poi and Auntie Tweetie adds water.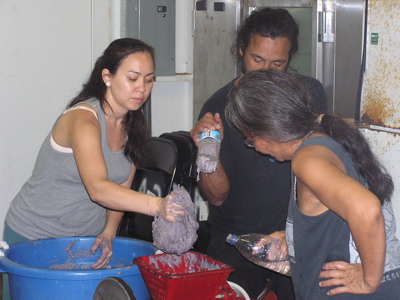 And one more shot of the traditional demonstration at the festival the next day.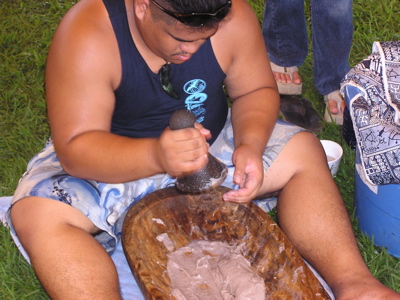 Posted: Mon - April 3, 2006 at 11:54 AM