Last Taro Fest pix - Kapahu Farm
Because I was at
Kahanu
in the morning, I arrived at Kapahu in the afternoon after the planting was already done, so I don't have too many good photos, but here's a few of the farm. There were probably at least 50 or 60 people at the farm when I got there, spread around doing various activities, including Kumu Lake's halau. Mahalo for everyone's kokua!
The center mama kalos from the lo'i in the foreground were harvested for the festival, and the huli then planted in the lo'i behind.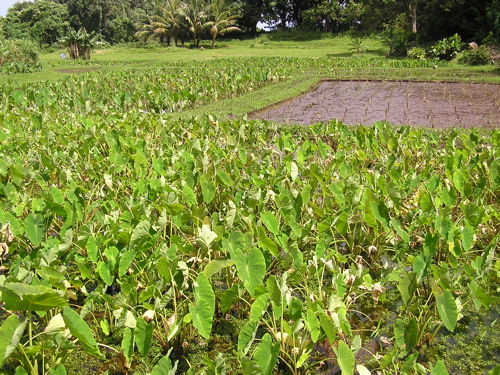 Continued with more photos...
Here's the huli freshly planted in the lo'i.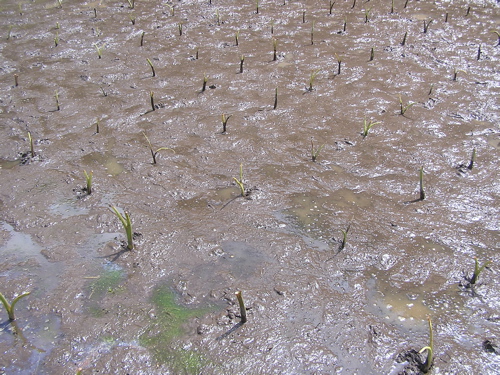 The line for the shower. We have an outlet in the pipe so folks can rinse the mud off.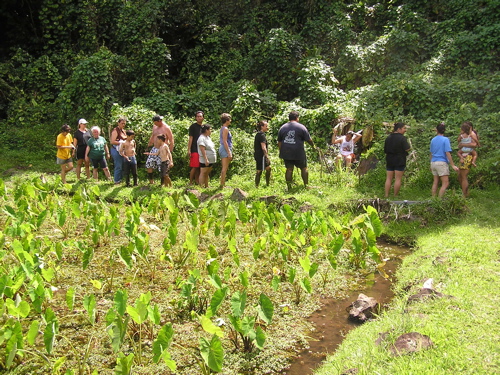 Uncle John Lind checks the ulu.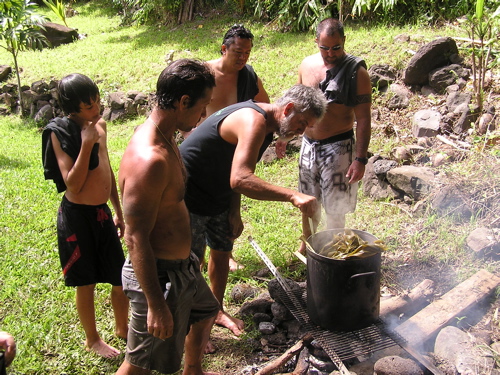 Resting, eating and talking story under the hale. One of our next projects is to redo our hale roof!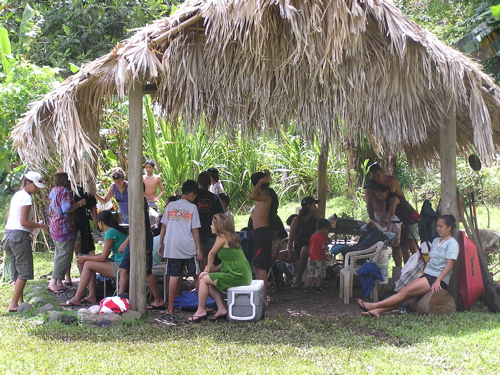 Posted: Thu - April 6, 2006 at 07:45 PM